At WithU, we celebrate the fierce women in our lives who push boundaries and achieve greatness every day. But today especially, on International Women's Day, we want to take the time to discuss gender inequality in our industry, spotlight our wonderful female coaches and discuss how they empower women every day through fitness.
International Women's Day is a global day celebrating the social, economic, cultural and political achievements of women. While we are celebrating, we also use this day as an opportunity to raise awareness about gender inequality, lobby for accelerated gender parity and fundraise for female-focused charities.
When we say gender equality what do we really mean? Feminists across the world are calling for a future, free from stigma, stereotypes and violence for women; a future that's sustainable, peaceful, with equal rights and opportunities for all.
The campaign theme for this year's International Women's Day is 'Choose To Challenge'. A challenged world is an alert world. And from challenge comes change. So let's all #ChooseToChallenge.
There are many obstacles we need to overcome to achieve gender equality, but, here at WithU, we want to challenge the exercise gap between men and women happening right now.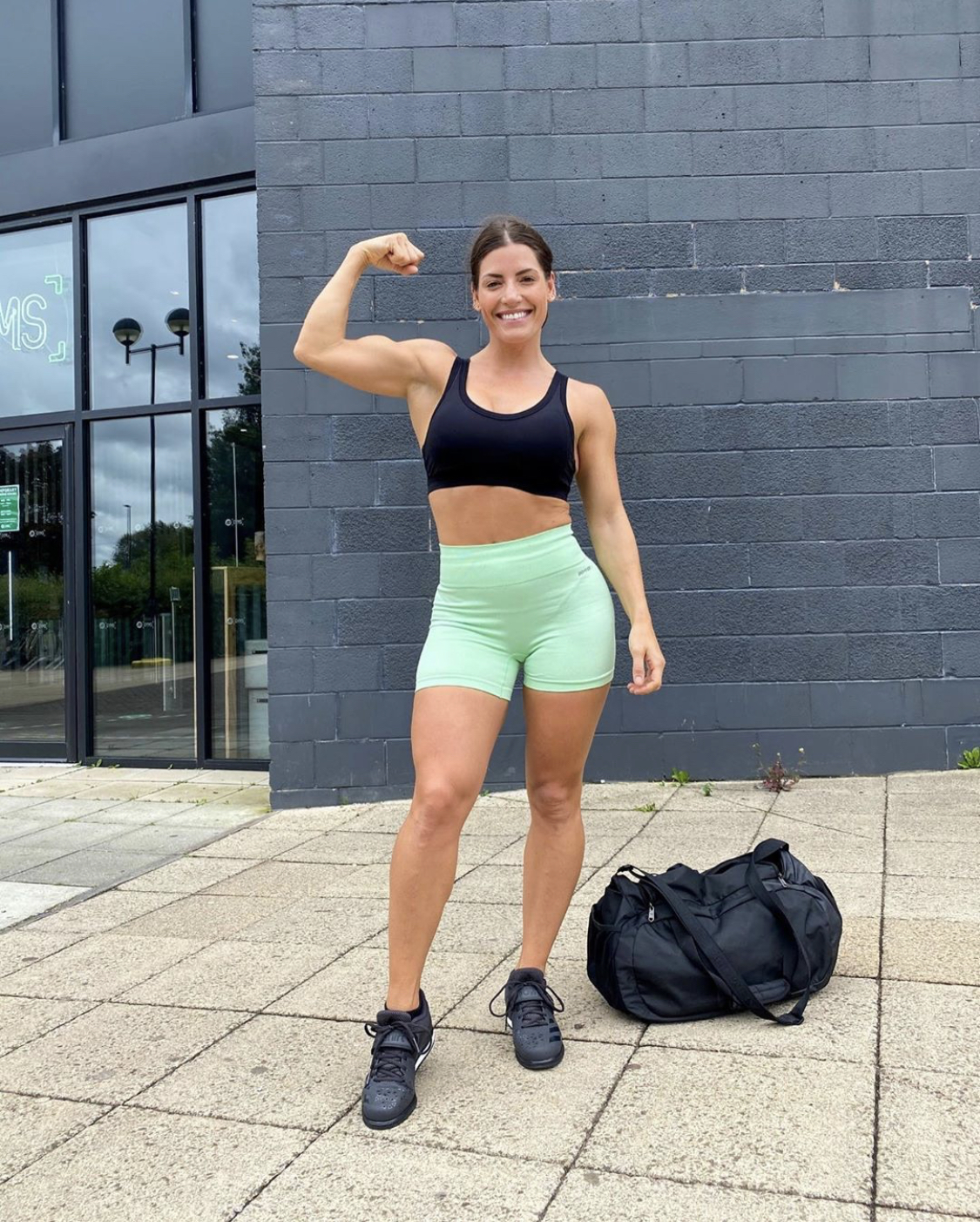 Did you know?
• Women are 4% less likely to be active than men (Gov.co.uk, 2020).
• 1 out of 4 women have felt intimidated and negatively judged while working out (Sure Women, 2020).
• Over 40% of women have experienced harassment while running (Runner's World Poll, 2017).
• Many women feel deterred from trying weights at the gym because of an invisible but very real gender line at the gym (Coen, 2019).
As these facts show, many women continue to miss out on the mental and physical benefits of exercise. Our coach, Megan Mason has made it her personal goal to empower women through fitness, particularly those who don't have direct access to a gym or personal trainer. We caught up with Megan ahead of International Women's Day to find out why she set out on this mission.
Why did you want to work in the fitness industry?
I used to do spin classes, which became an escape from my corporate career; 45 minutes where I felt truly alive. I saw the potential that this "side hustle" had, both for me and female empowerment. Community empowerment through sport is something I 100% believe in, and then I quickly saw my opportunity in the Middle East initiate this. Since then, I have opened a Women's only gym in Saudi Arabia, managed UK gyms and coached for WithU.
What barriers have you faced in your career due to being a woman?
I faced many barriers when juggling my Corporate PR role in the Middle East and teaching indoor cycling; being the young, hungry, English-only speaking girl with passions outside of my "career" did not sit well with some of the management. Within the culture I was in as well, being female was an additional hurdle I had to cross to be supported within that company and role. However, I was lucky enough to have people who supported me throughout.
Which powerful women do you look up to?
I'd like to introduce you to the humble, but fierce Mira Rai, who grew up in a poor Nepalis family. At 12 she left school to support her family, until joining the Maoist insurgency at 14. She later returned home work on the family farm, but desired more. She moved to Kathmandu and started running in a group. She has since won some of the World's most challenging Ultra Marathon races and used her success to set up The Mira Rai initiative, to empower young women, offer opportunities and provide higher education.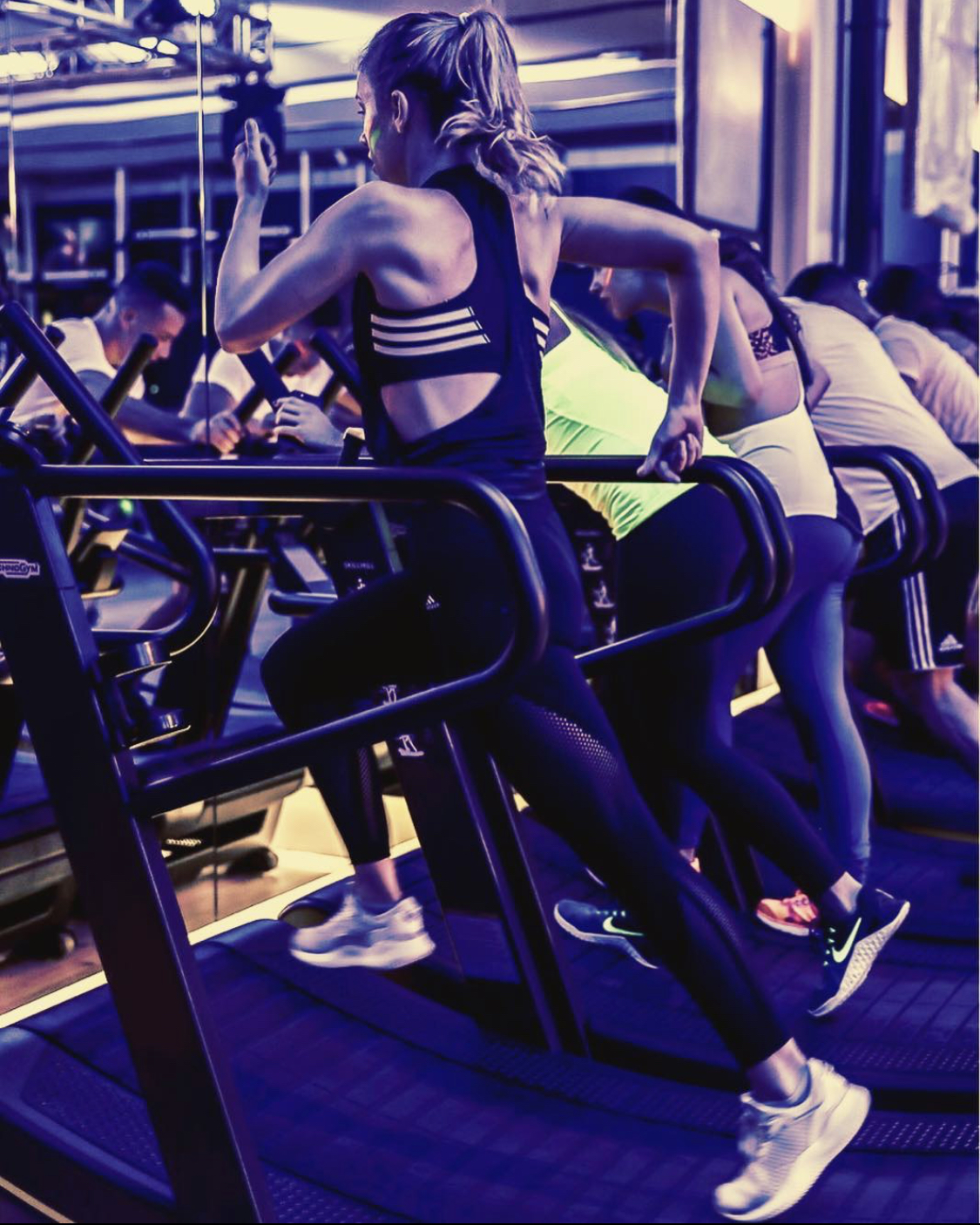 What are you most proud of?
The amazing women who used to come to the studio I opened in Riyadh. There is something to be said for anyone who takes control of their lives and their bodies. This is what drives me.
What message do you want to send out to women on this day?
Your health is your wealth. Prioritise you!
Inspired by our chat with Megan, we have curated a special International Women's Day WithU challenge.
We're challenging all of you to reach out to your family, friends and co-workers this week and ask them to help you celebrate International Women's Day with you by completing a versatile selection of workouts which are all exclusively led by our fantastic female coaches.
Are you in?! Let us know, by tagging us in your sweaty selfies and using the hashtag #IWDWithUChallenge.
You can use the table below to help you track your progress throughout the challenge. So, rally up your girl gang and let's do this!