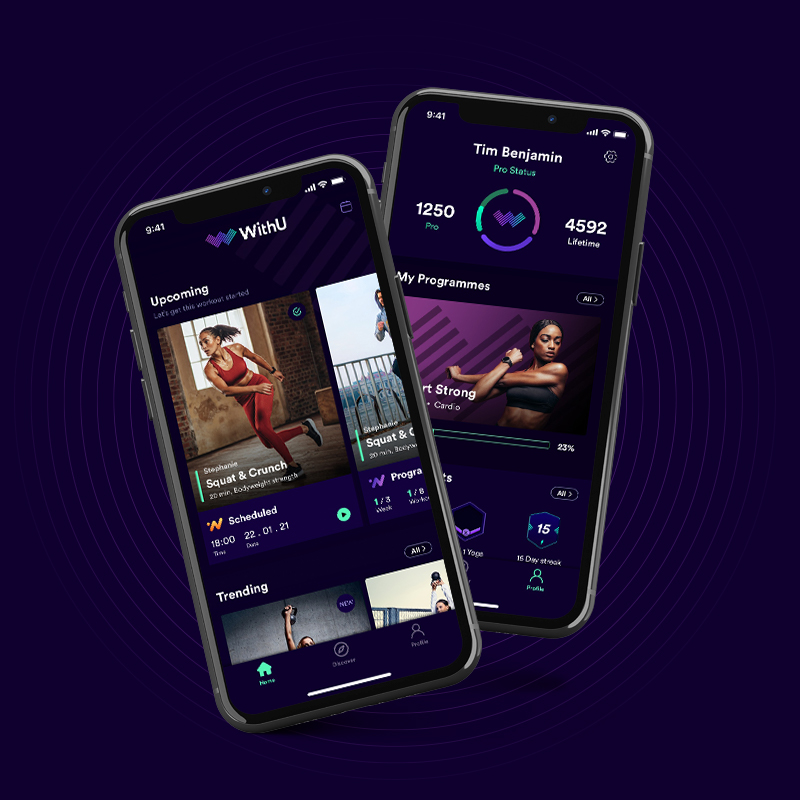 We move into February with good news, and it's not just because we've waved goodbye to an all-round tough January. The WithU app has had an update, and it's a change that will help our WithU members achieve their fitness goals. 
We can't do the work for you, but we're working behind the scenes to give you the tools needed to make the progress you deserve. 
If you're new to WithU, have downloaded the WithU app or are even thinking about it, we're incredibly excited for you. We're excited for you to join one of the best fitness communities, to discover our extensive library of world-class on-demand content and to become a healthier version of yourself both mentally and physically.
So what's what news? Let us take you through the updated step by step.
Design:
A slick new user interface that simplifies finding the perfect workout, serving you hot, fresh content relevant to your preferences and goals.
We have introduced a dual browse function into the app, that makes easy work of searching the workout library, and a discover page to explore the app based on workout type.
WithU Points:
We want to reward you for every workout. Earn WithU Points with each session, accumulating into badges and your WithU activity status. All activity completed before the recent update has been saved and added to your new profile. We're not wasting any hard work here!
Scheduling:
Let's keep you on track and accountable! Schedule your sessions to map out your week. All of our workouts are on-demand; it's just a case of fitting them into your schedule. 
We have introduced reminders and rescheduling when a day may not go to plan, and you can now sync to your calendar so you never miss a session. Then keep track of the days you've trained, and classes completed in the app. It is going to feel good looking back at that at the end of February!
Front and Centre information:
We've added as much programme or workout information upfront as possible. You're busy; we know that, and we want your time spent enjoying the session, not browsing the WithU library.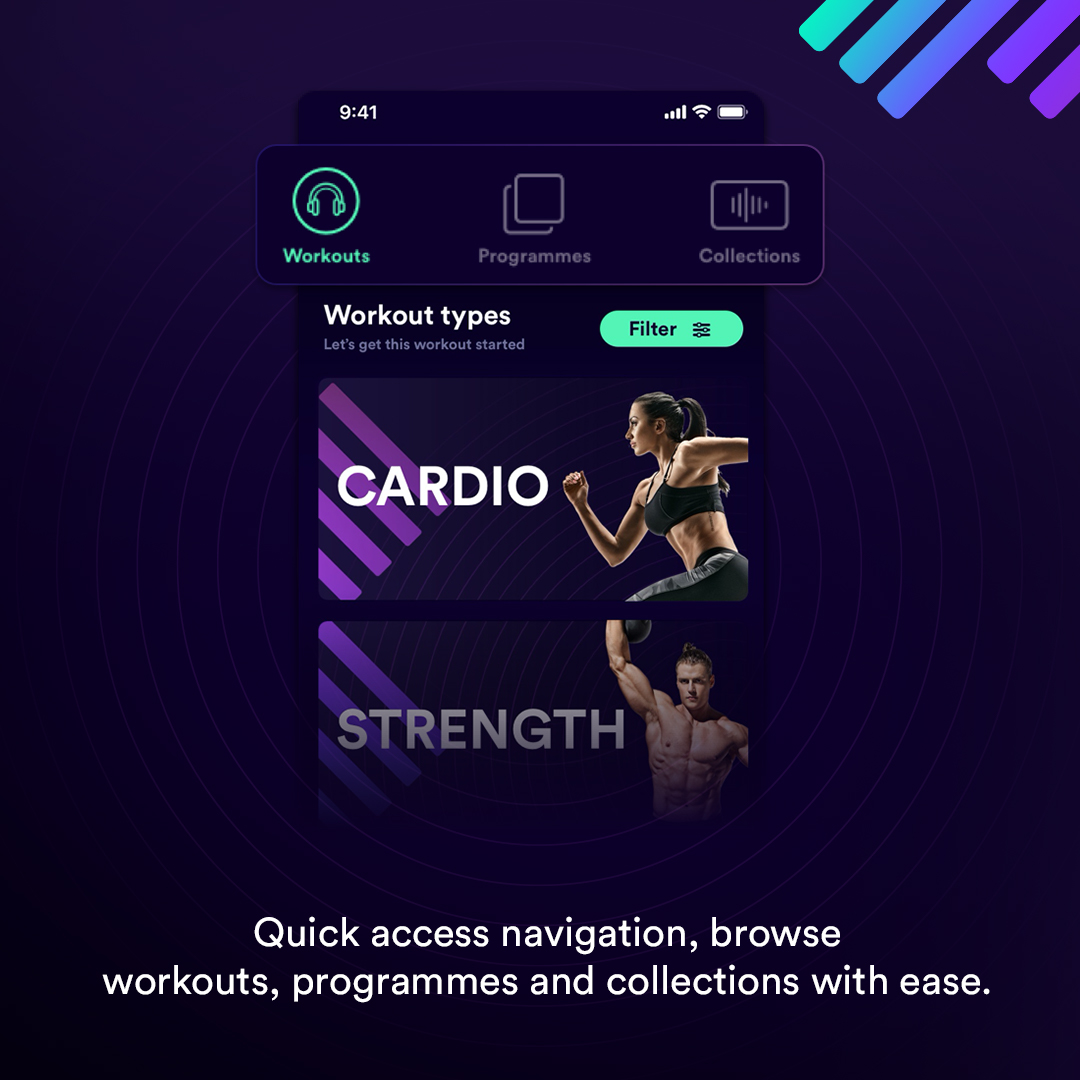 And that's it! A whistle-stop tour of the new app, you should have everything you need to start your WithU journey. If you're yet to do so, download the WithU app to get a feel of our workouts, our coaches and how WithU can help support and optimise your fitness routine.